Accessory Dwelling Units Custom Built for Homeowners in San Jose, CA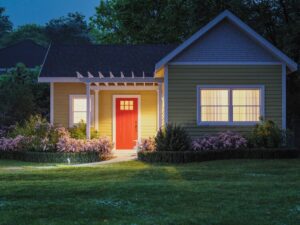 Accessory dwelling units (ADUs) are becoming more and more popular among homeowners in the San Jose, California, area. As the high cost of living only continues to increase, many homeowners are looking for ways to leverage their property to generate passive income. ADUs are ideal for this, as they can be rented to significantly offset the cost of a mortgage and taxes. For others, ADUs are built as in-law units, granny units, cottages, or other ways to consolidate housing and accommodate extended family.
It's important to note that ADUs are essentially small houses, so you should find a company with extensive construction experience to complete your project. That's exactly what you'll find with Sunrooms N More. We are a full-service, licensed and insured builder that local homeowners have trusted for more than a decade.
Custom ADU's Built to Your Specifications
Whereas many ADU builders offer prefabricated products, limiting their customers' options, Sunrooms N More is proud to offer custom solutions. We can build accessory dwelling units from 300 to 1200 sq. ft., and offer a range of floorplans to suit your specific needs, preferences, and budget. Additionally, you'll be able to customize any aspect of your ADU's interior and exterior. From siding and roof styles to kitchen and bathroom layouts, there will be no limit to what you can create. Perhaps best of all, Sunrooms N More can offer these custom solutions at prices that are more competitive than many other companies offering prefabricated ADUs.
Full-Service Construction
Sunrooms N More is the only company you'll need to complete every aspect of your new ADU, sparing you the hassle and expense of coordinating with multiple contractors. From developing architectural plans and laying the foundation to framing your ADU and installing all exterior and interior components, our solutions are truly full service. What's more, every phase of your project will be handled by our own full-time team of highly experienced and trained contractors, ensuring the project is completed to the highest standards of quality craftsmanship.
Sunrooms N More is proud to build custom ADUs for homeowners throughout the region. In addition to San Jose, we offer our solutions in:
Don't wait to start enjoying the benefits of a new ADU. Contact Sunrooms N More today to learn more about what makes us the premier builder of accessory dwelling units serving homeowners in the San Jose, CA, area.