A Trusted Builder of Accessory Dwelling Units Serving Mountain View, CA, Homeowners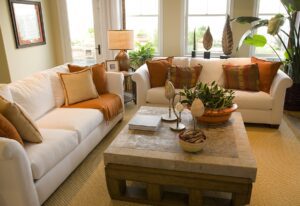 Building an accessory dwelling unit on your property in Mountain View, California, is a significant investment—one that you should only trust to a company with a proven track record for providing exceptional service and top-notch craftsmanship. You've found such a company with Sunrooms N More. Leveraging our extensive experience building everything from brand-new kitchens and bathrooms to outdoor living structures and home additions, we are able to provide competitive pricing on truly custom ADUs. Homeowners turn to us for:
Flexible Solutions
Don't limit your options by turning to a company that offers a limited selection of prefabricated ADUs. At Sunrooms N More, we can bring your unique vision to life. Our selection includes semi-custom ADUs available with a variety of floorplans ranging in size from 500 to 1200 sq. ft. With this option, you can tailor many components of your ADU, such as siding style and bathroom and kitchen finishes. As a custom builder, we can also provide 100% tailored solutions, and will help you design exactly what you want from the ground up.
One-Stop-Shop Service
Sunrooms N More makes the ADU construction process as convenient as possible. We'll complete every phase of the project including architectural designs, engineering, permitting, plumbing and electrical work, installations, and more. By taking complete ownership of your project, we not only make the process seamless and hassle-free, but also ensure every aspect is completed in accordance with our strict standards of quality workmanship.
A Superior Customer Experience
Don't settle for cookie-cutter ADUs that aren't ideally suited to your unique needs. Whether you're planning to use your accessory dwelling unit as a rental to offset high housing costs or as an in-law unit, cottage, or granny unit to house extended family, we'll create the ideal secondary home for your needs and budget. Contact Sunrooms N More today to get started on your project in Mountain View, CA.