Full-Service Construction of Accessory Dwelling Units in Cupertino, CA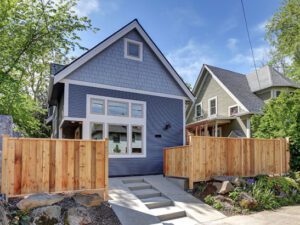 There are many reasons why you might want to have an accessory dwelling unit (ADU) built on your property in Cupertino, CA. Perhaps you're looking to offset the high cost of living by renting out your ADU and generating passive income each month. Or, maybe you need to accommodate extended family members, such as your parents. Indeed, ADUs are perfect as in-law units and cottages, as they provide a fully-equipped living space while helping families keep their privacy.
No matter what reason you're considering having an ADU built, you want to partner with a company you can trust to provide custom solutions and exceptional craftsmanship. With our decades of experience in full-service construction, Sunrooms N More is that company.
Custom-Crafted ADUs
Many ADU builders limit their customers' options by providing a small selection of prefabricated units. At Sunrooms N More, we do things differently by custom building our ADUs. To make the process seamless, we have a variety of pre-made ADU floor plans available ranging from 500 to 1200 sq. ft. that can be tailored to suit your unique preferences. Or, if you'd prefer, you can customize every aspect of your ADU, choosing the configuration and components that work best for you. What's more, these customizations won't break the bank. In fact, we're able to offer 100% tailored solutions at highly competitive prices—often less than prefabricated ADUs.
Homeowners also love that we provide full-service solutions. As an experienced builder, we will take complete ownership of your ADU construction project and provide:
Designs
Architectural plans
Engineering
Framing
Foundation
Plumbing
Electrical
Roofing
Siding
Interior installations
And much more
Indeed, Sunrooms N More is a one-stop shop for custom ADUs, sparing homeowners the headache of working with multiple contractors. And, because all work is completed by our extensively trained, in-house experts, you can rest easy knowing the project will be completed correctly the first time.
Contact Sunrooms N More today to learn more about why Cupertino homeowners trust us to build their accessory dwelling units.