Experienced Builders Providing Custom Accessory Dwelling Units in Palo Alto CA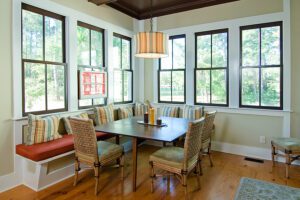 It's becoming more and more common to see properties in Palo Alto, California, with accessory dwelling units (ADUs). There are good reasons for this, as ADUs provide homeowners with a cost-effective way to manage the increasing housing costs and taxes in the area. For example, building an ADU as a rental can provide some much-needed passive income each month. Or, if you're planning to move extended family into your home, an ADU can be the perfect way to create an in-law unit, cottage, or granny unit.
Who to Trust to Build an ADU
Having an ADU built is a major investment, so you want to be sure that you choose an expert builder with a great reputation to complete your project. Fortunately, you've found Sunrooms N More—a custom builder with decades of experience. When you partner with us, you'll benefit from:
Custom & Cost-Effective Solutions
Sunrooms N More doesn't provide prefabricated ADUs like many other companies. Rather, we give homeowners more flexibility by offering custom products at prices that are often less than prefabricated units. Choose from a ready-made floorplan ranging from 500 to 1200 sq. ft. and customize the finishes to your preferences. Or, have your ADU 100% custom designed to your exact specifications. No matter what vision you have for your ADU, we can make it a reality.
Full-Service Construction
Having to coordinate with multiple contractors to construct an ADU is a major hassle and often results in building delays and unexpected expenses. You won't have to deal with that when you work with Sunrooms N More. From concept through completion, our in-house team of experienced experts will complete every aspect of your project, ensuring a seamless experience.
Get Started Today
Learn more about the benefits of having a custom-built accessory dwelling unit constructed at your residential property in Palo Alto, CA. Contact the experts at Sunrooms N More today.