How a Room Addition Can Improve the Value of Your San Jose, CA Home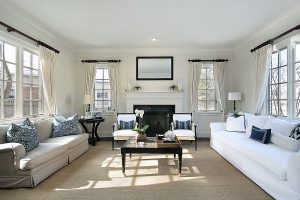 A room addition at your San Jose, California residence can improve the value of your home in two ways: immediately for your personal enjoyment, and later on down the road if you choose to sell your house. The first advantage of a home addition is the extra space you and your family will have to use in any way you like. In the future, the extra square footage and the additional room itself will be selling points for your home, increasing the resale value. While other décor upgrades and remodels do offer some increased resale value and home enjoyment, almost nothing matches the home value boost of a room addition.
Here are some room addition suggestions that can help improve the value of your San Jose, California home:
A sunroom – Sunroom additions are a major selling point for homes, especially because they incorporate many windows, allow in ample amounts of natural light, and serve multiple purposes for homeowners.
A bathroom – Having an extra bathroom for guests or for larger families is advantageous for homes on the market, as they can make a home much more functional.
A bedroom – A new bedroom can be useful for creating an at-home office, having a guest room for visitors, or for giving your children more privacy with separate bedrooms. This extra bedroom will help sell your home in the future, as well. Also, home value will increase with each additional bedroom.
A family room – A new, larger family room means more space for get-togethers and entertaining, not only for you but for potential buyers as well.
A master suite – With this addition, you can enjoy a luxurious and spacious sleeping area, sitting area, large closet, and private master bathroom. Potential buyers look for features like these when buying homes.
At Sunrooms N More, we have the experience and expertise to take your dream of a new room addition and make it a finished project. We are a B-licensed contractor and full-service home improvement company, and it is our mission to work with our customers to design and construct the room they want on a budget they can afford. With our help, a room addition in your San Jose, CA home is closer to reality than you may have thought. Contact us today to learn more about our services or to schedule an in-home consultation.