Retractable Pool Enclosures Installed on Homes in & around Fremont, CA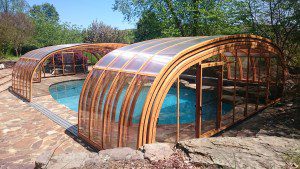 Retractable pool enclosures are becoming increasingly popular in the Fremont, California, area, and for good reason. These modern alternatives to the traditional pool cover enable you to enjoy your pool all year long at a significantly lower price and with much more flexibility. At Sunrooms N More, we are proud to offer area homeowners a full range of retractable pool enclosure options that can all be tailored to accommodate virtually any aesthetic preference or functional requirement.
A few of the many advantages that come with the installation of one of our retractable pool enclosures on your Fremont, CA, home include:
Protection against leaves, airborne allergens, insects, and more from falling into your pool
A solar effect that keeps your pool's temperature warm and reduces pool heating costs
Polycarbonate panels that filter out the sun's harmful UV radiation
An AIR FRESH system that prevents your pool from overheating
Superior protection against pets or children falling into your pool
Sliding doors that can be opened and close with the pull of a handle
The ability to enjoy your pool no matter what the weather has in store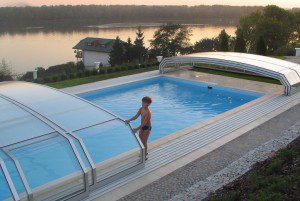 What's more, our retractable enclosures boast a number of customizable options, including the colors of the aluminum frames, the colors and types of polycarbonate panels, and the enclosure's height. And, because we are so confident in the durability of our products and the expertise of our installation pros, we back every pool enclosure with an impressive 15-year warranty.
To learn more about the retractable pool enclosures we install on homes in Fremont, CA, and nearby areas, contact Sunrooms N More today.