Modern Restaurant Patio Enclosures Available for Businesses in Sunnyvale, CA & Nearby Cities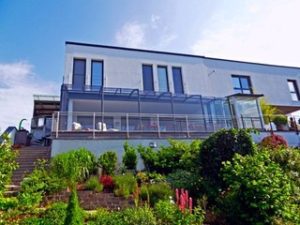 Restaurant patio enclosures are an ideal solution for allowing your guests to enjoy the beautiful Sunnyvale, California, weather while indulging in a nice meal. Sunrooms N More proudly offers businesses throughout the region a selection of modern patio structures that will help to extend the outdoor dining season of your establishment and boost business all year long. Plus, our patio enclosures are available in a variety of shapes and sizes, so you can design the structure that best suits your brand as well as your functional and aesthetic requirements.
The restaurant patio enclosures we can install for businesses in and around the Sunnyvale, CA, area boast a number of benefits when compared to traditional outdoor structures, including:
An extended seating area that is protected from the elements but still allows customers to enjoy dining in an outdoor environment
Noise elimination and protection from pollution, pollen, and other airborne contaminants
Easy slide and glide system that makes it a breeze to open or close your enclosure
A fully lockable structure that is safe and secure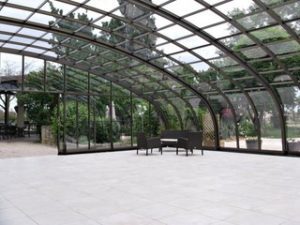 Plus, the patio enclosure we can incorporate into your establishment will also minimize heat loss within the structure as well as provide an insulation barrier for the adjoining building, which will help to keep your indoor environment comfortable and potentially lower your energy bills. And, because we are so confident in the performance of our enclosures, we back them all with a leading 15-year warranty on the panels and a 10-year warranty on the profile color for added peace of mind.
For more information on the restaurant patio enclosures we offer to businesses in and around Sunnyvale, CA, contact Sunrooms N More today.