Restaurant Patio Enclosures Installed for Businesses in Fremont, CA & Surrounding Areas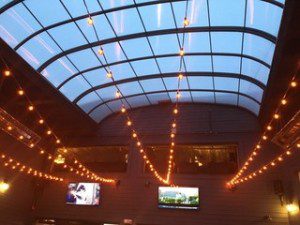 Restaurant patio enclosures are an ideal way to ensure your patrons are comfortable and content all year long when visiting your Fremont, California, establishment. Many restaurant-goers would prefer to sit outside, but the hot California sun often has them eating their meals indoors. The patio enclosures installed by Sunrooms N More are the perfect solution to providing your guests with a pleasant place to eat outdoors without having to worry about the harsh sunlight or annoying insects.
When we install one of our restaurant patio enclosures on your Fremont, CA, business, you can enjoy a number of benefits that will satisfy guests and employees alike. These benefits include:
Minimal heat loss in your enclosure, promoting a stable indoor environment that is comfortable and easy to maintain
Large glass panes that enable guests to enjoy the outside view
Protection from allergens such as pollen, as well as wind, rain, and harmful UV rays
Elimination of outside noise
An attractive architectural appearance that is inviting to passersby
Easy and convenient access for those patrons in a wheelchair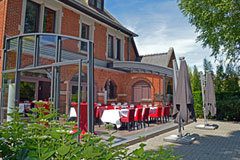 What's more, the restaurant enclosures we install can be completely customized to complement the unique look of your establishment. We offer a number of beautiful aluminum profile color choices, glass pane options, and other custom options to cater to your business' specific needs. And, our enclosures are an investment you can truly feel good about. That's because our products are backed by a leading 15-year warranty on the panes, as well as a 10-year warranty on the profile color, so you can rest easy knowing that your purchase is protected for many years.
For more information about the restaurant patio enclosures we have available for businesses in and around Fremont, CA, contact Sunrooms N More today.