Sunrooms & Glass Performance: What Every Oakland, San Leandro, and Walnut Creek, CA, Homeowner Needs to Know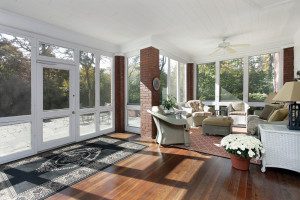 Sunrooms are available in a number of different glass styles and compositions – and while homeowners in Oakland, San Leandro, and Walnut Creek, CA, often think the differences are purely aesthetic, the glass types can also impact performance as well. Choosing the right type of glass is especially crucial in sunny California, where the heat makes it harder to maintain a comfortable temperature inside a sunroom that was built with sub-standard glass.
Sunrooms are typically made from one of the following types of glass:
Single pane glass
Double pane glass
Triple pane glass
Tempered glass
Single solex glass
Low-E glass
While single pane glass is typically the cheapest and least effective type of glass, double-pane and triple-pane glass panels are popular choices for decent insulation at a low cost. Tempered glass is a slight upgrade in terms of strength, while single solex glass can help block UV rays – but for most sunrooms, Low-E (low emission) glass is the best all-around choice.
At Sunrooms N More, we offer the most advanced form of low-emission glass, known as Low-E3 glass. We are the only company in the Oakland, San Leandro, and Walnut Creek areas that offers this superior option; our Low-E sunroom glass is 6 to 7 times better at temperature control than other forms of sunroom glass.
Our Low-E3 sunroom panels have three layers of microscopic silver coatings, which can help block up to 95 percent of the sun's UV rays. This is not only beneficial for your family's health, but also for the condition of your patio furniture – couch cushions and outdoor rugs won't fade the way that they would if they were left exposed to ultraviolet rays.
If you're interested in learning more about our high performance Low-E3 glass sunrooms, contact us today. We proudly serve Oakland, San Leadro, and Walnut Creek, CA, along with many other communities in the Bay Area.