Beautiful Retractable Patio Enclosures Installed on Homes in San Jose, CA & Nearby Areas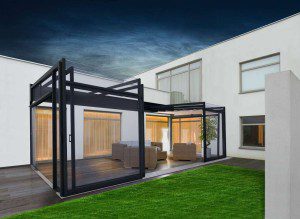 Retractable patio enclosures installed by Sunrooms N More is the perfect way to enjoy the outdoors no matter what the San Jose, California, weather has in store. The enclosures we install allow you to easily slide the door sections open or closed in a matter of seconds thanks to their innovative two-rail construction. With one rail mounted on the house and one rail on the ground, you can slide your enclosure's doors in either direction with ease.
In addition to being incredibly easy to open and close, the retractable patio enclosures we install for homeowners in the San Jose, CA, area are also:
Available in seven beautiful colors, including silver, charcoal, bronze, and wood effect
Engineered with either safety glass or polycarbonate, both of which minimize heat loss within the enclosure and form a protective barrier over the adjoining home segments
Incredibly low maintenance and require nothing more than the occasional water wipe-down to remain in excellent condition
Able to be used in a variety of ways, including as a smoking room, a storage space, or to cover an outdoor dining area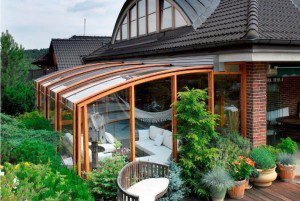 What's more, when you turn to Sunrooms N More for your new patio enclosure, you can trust that your structure will be built and installed with precision and perfection. Your enclosure will be custom-made to incorporate all of your functional and aesthetic preferences as well as to ensure it suits the exact measurements of your outdoor space. Once built, your new structure will be installed by our experienced experts and backed by an industry-leading warranty.
To learn more about the retractable patio enclosures we install on homes in and around San Jose, CA, contact Sunrooms N More today.