Expanding Your San Francisco, CA Home with a House Extension as Your Family Grows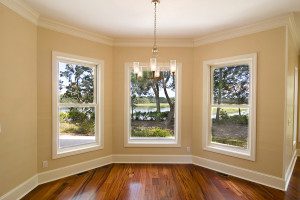 As your family grows bigger, your home should, too. Consider a house extension to create the extra space you need at your residence in San Francisco, California, instead of going through the painstaking process of buying a new home and selling your current one. Whether you're expecting a new baby or your children are growing older and you need the space in your home to grow with them, a house extension can provide the extra square footage where you need it most.
If that small breakfast nook just isn't going to accommodate your family for meals anymore, the number of children in your home greatly outweighs the number of bedrooms you have, or if you feel claustrophobic just being at home, a house extension can solve those issues while also boosting your home's value. Consider all the other ways that an extension can serve a number of purposes for your family's home in San Francisco, including:
A dining room – Expand your dining area to fit a bigger table that can comfortably seat the entire family, especially as kids grow bigger and older.
A playroom – Create an area where children can play with and store their toys so their belongings won't encroach on other rooms in the house, such as your living room.
A home office – Make a space where you can work from home and where your children can study with fewer distractions.
An exercise room – Define a space to practice yoga and meditation, jog on your treadmill, lift some hand weights, or keep your camping gear of out the way when not in use.
An extra bedroom – Give your children their own bedrooms for more privacy or use a spare bedroom to host out-of-town guests overnight.
A sunroom – Establish an additional seating area that takes advantage of the views of your backyard for the ultimate relaxing experience.
A house extension is a stress-free solution when you hire Sunrooms N More to complete the job. We are a B-licensed general contractor with the expertise and experience to make your home renovation dream a reality. We provide the engineers, architects, and construction crews needed to get the job done, and we won't stop working on your project until it is completed to your satisfaction.
For more information about adding a house extension to your San Francisco, CA, residence, contact us at Sunrooms N More today.