How to Use Home Additions to Add Extra Living Space to your Fremont or Oakland, CA Residence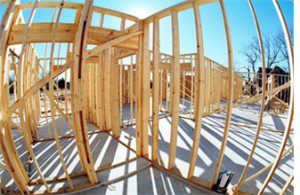 If you've been wanting more living space for your Fremont or Oakland, CA, home, additions may be a worthwhile consideration. With an addition, you'll get more useable living space, without sacrificing a room you already have – like that spare bedroom that you've furnished for guests, or that home office that you still need for weekend productivity.
With home additions, you're also able to put your new living space exactly where you want it, and where you'll be most likely to actually use it. (When you have to find new space within the confines of an existing home layout, it can be hard to find a room that's practical for the use you're envisioning.) For instance:
Imagining a quiet space to enjoy a coffee with the morning newspaper? Consider adding a casual nook to your kitchen.
Picturing a playroom for the kids to use after school? Consider adding it to their bedroom for easy access and toy storage.
Wanting a game room that your whole family can enjoy in the summers? Consider placing it near the back yard for indoor/outdoor activities.
At Sunrooms N More, we plan custom home additions for homeowners throughout Fremont and Oakland. We'll start with a consultation to find out exactly what kind of living space you're looking to add, whether it's a spacious family room, a cozy den, or something else entirely. From there, we'll take care of all the planning, structural engineering, permit acquisition, and of course, the construction. As a General Contractor, our B license allows us to complete first floor home additions, second floor additions, and additions of all shapes and sizes. By the time our team is finished, you'll have the brand new living space you've been wanting – whatever that may be.
To learn more about our home additions, or to request a free quote for your Fremont or Oakland, California, home expansion project, contact Sunrooms N More today.