Hiring the Right Home Addition Contractor to Add an Extra Bedroom to your Home in Walnut Creek or Concord, CA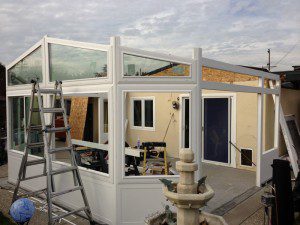 With the right home addition contractor, adding an extra bedroom to your Walnut Creek or Concord, California, home can be a simple and stress-free undertaking. While bedroom additions do require a significant amount of planning, design, and permitting work, the right general contractor can take care of all the steps for you, leaving you with little to worry about other than what color scheme you'd like to use when decorating your new space.
So how do you know when a Walnut Creek or Concord home addition contractor is the one for the job?
They'll involve architects and engineers throughout the whole process. Whether they have an in-house architectural/engineering staff, or assign this work to a local partner, it's important for you to have a full team of qualified professionals working on your home addition.
They'll handle all of the permit acquisition for you. When you're paying a contractor to add a bedroom to your home, you shouldn't have to spend your valuable time figuring out which permits you need to apply for, when you need to submit them, and which city department you need to submit them to.
They'll work exclusively on your home addition until it's complete. Adding a bedroom typically takes several days, but it could take much longer if a contractor only works on your home for a few hours at a time.
They'll have a valid B license. "Contractors" handle a wide range of home improvements services, but general contractors who hold a B license are the only ones who are qualified to perform a room addition.
At Sunrooms N More, we pride ourselves on being the general contractor that homeowners trust when they're looking to add a bedroom to their house. We'll assign a dedicated team of planners, architects, engineers, and contractors to handle every step of your home addition from beginning to end, and we won't move on to a new project until you're thrilled with the job we've done. The quality of our work is guaranteed!
To get a free, no-obligation quote for a Walnut Creek or Concord, CA home addition or bedroom addition, contact Sunrooms N More today.