How a Home Addition at Your San Jose, CA Residence Can Make More Space for Entertaining Guests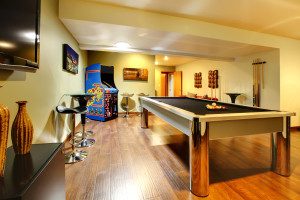 There are many home addition options for homeowners in San Jose, California, to create more space for entertaining guests. If you feel cramped when you invite friends over in the space you currently have, deciding to expand your home with a new room might be the solution you're looking for. Whether you want your guests to come and stay a few days or just enjoy a party for a few hours, there are options for home additions that will enhance the value of your home and your ability to entertain.
If you're ready to make the decision to add valuable square footage to your San Jose home and accommodate more people with a home addition, there are many ideas for what you could do with your new space, such as creating:
A new, spacious guest room, so your houseguests have a place to comfortably unpack their bags and stay for a few days.
An expanded kitchen and dining area, so you can prepare and serve grand meals at dinner parties you host for your friends and family for the holidays or – any day!
A bright and airy sunroom, where you can add additional seating to enjoy the beauty of your backyard while relaxing in the comforts of the indoors.
A billiards and entertainment room, where you can host a casual get-together, complete with a pool table, a dart board, and a brand-new seating area for guests to lounge and enjoy themselves.
A home theatre, to host intimate Friday movie nights with a few close friends or your family.
A wine room with a bar, providing you the perfect place to host a fancy soiree or a fun, indoor tailgate party where you and your guests can mix your own fabulous drinks.
The possibilities for your new home addition are endless, and hiring a trustworthy general contractor to complete the job can help make your dreams of entertaining guests a reality. At Sunrooms N More, we are a B-licensed general contractor, capable of constructing any home addition safely and efficiently. Our dedicated team includes knowledgeable architects and engineers who assist throughout the process to ensure your new space meets your needs and fits your style. We can even plan and design the room for you before we start construction with CAD software, so you can visualize your new space before we make it a reality. You can count on us to provide nothing but the best service throughout the construction experience.
To learn more about building a home addition on your San Jose, CA, residence, or for an in-home consultation, contact us at Sunrooms N More today.