Building a Home Addition in San Francisco, CA – Is it Worth it to Hire a General Contractor to Add an Extra Bathroom?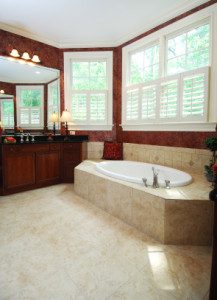 Hiring a general contractor for a home addition is a safe and smart option for homeowners in the San Francisco, California, area who are thinking of adding an extra bathroom to their home. If you've been weighing the benefits of adding a new bathroom to your home yourself versus hiring a professional, then read on to find out why hiring a licensed general contractor could be the best option for you.
There are many responsibilities that come with a home addition project that a general contractor has experience in handling, especially when it comes to bathroom additions. Some of the reasons to consider hiring a general contractor for your home addition in San Francisco include:
General contractors provide trustworthy service – if you take on a home addition project on your own, you will be tasked with finding subcontractors to help with bathroom plumbing, installing the cabinetry, and laying the tile, and due to your inexperience in hiring this kind of help, you may not know the quality of workmanship you're getting. A good licensed general contractor likely has worked for decades with his or her own crew of experienced specialists who can be trusted with the craftsmanship of their work.
They can secure the proper building permits – a general contractor who has many years of experience in the home addition industry will know what permits are required for your particular area. This will save you the time and stress of trying to figure out what is necessary before proceeding to the next step of the construction process.
They are covered by insurance – when completing a home addition project, you have to acquire builder's risk or a fire policy. A general contractor would already have this kind of insurance in order to be licensed. This means that as a homeowner, you would be covered should something go wrong during construction.
They have experience with problems – when adding a bathroom to your home, you have to think about all of the plumbing that will be involved in the project, including the toilet, sink, and shower. A general contractor will have prior knowledge of water damage and its causes, and can construct your bathroom to minimize the risk.
At Sunrooms N More, we pride ourselves on being a B-licensed general contractor with the knowledge, proper licensing, and years of experience in the field necessary to provide our clients with top-of-the-line products and superior craftsmanship. With our help, you can have a new bathroom or another type of home addition at your residence in San Francisco, CA.
To schedule an in-home consultation, please contact Sunrooms N More today.