Deciding on a Home Addition – How to Know When It's Time to Add an Extra Bedroom in Your San Mateo or Daly City, CA Home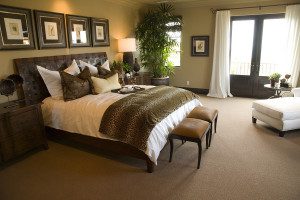 A home addition is an ideal solution for your San Mateo or Daly City, California, home if you feel your family is outgrowing the house you love. Deciding on the right time to add an extra bedroom doesn't have to be tricky. Instead, with careful thought and by planning ahead, a home addition can be the perfect choice for you and your home.
If you're welcoming a new baby into the world or an older family member requires living assistance and needs to move in, it might be time to consider adding an extra bedroom. Some of the perks of adding an extra room to your San Mateo or Daly City home could include:
Giving your children their own bedrooms for the privacy they might want as they get older
Accommodating out-of-town company in a spare guest room without the rest of your family feeling displaced or crowded
Creating the extra space you've needed for a home office, a recreation room, or a storage room for belongings and family files
Whatever the reason may be, a home addition such as an extra bedroom gives you the flexibility to stay in the house you love while creating the functional space you need.
At Sunrooms N More, we take care of all the planning, design the structural engineering, obtain all necessary permits, and complete the construction of your home addition project. No matter the reason why you want or need an extra bedroom, we can take your dream and make it a finished project. We are a B-licensed general contractor with more than 11 years of experience, and we pride ourselves on having the knowledge and superior craftsmanship that is necessary for your home renovation project.
For more information on a home addition project for your residence in San Mateo or Daly City, CA, contact us a Sunrooms N More today.