Using a Room Addition in Your San Francisco, CA Home to Create Space for Hobbies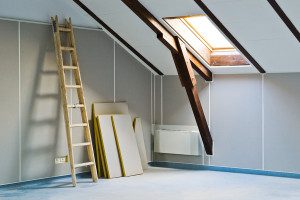 A room addition in your San Francisco, California home can serve a number of practical purposes, such as a spare bedroom for guests or as an office to conduct business and studies while at home. However, a room addition can be put to other, less-obvious uses that greatly enhance your quality of life. For example, do you love scrapbooking, but hate the mess it creates on your kitchen table? Have you tried working out in the living room, but found that bumping into the couch or coffee table is both painful and annoying? Adding an extra room to your home can eliminate the need to use other rooms in your home for the activities you enjoy doing but don't have the space for.
At Sunrooms N More, we can help you plan the perfect room addition for your family's needs, and we can even help customize the room to be used for specific hobbies that your family enjoys. Some ideas for a hobby room that we can design for your home include:
A craft room, complete with storage and plenty of counter space to work on your scrapbook, sketches, or paintings
A library, with plenty of shelves to store your books and a comfortable chair and couch to quietly and comfortably read your favorite stories
An exercise room, so you can store your equipment in a safe place and perform your workouts without running into cumbersome furniture
A music room, fitted with soundproofing board, curtains, and decorations, so that instruments can be played indoors with minimal disturbance to occupants in the house and neighbors
These are just a few ideas for a hobby room, but your room addition can be completely tailored to the hobbies you'll use it for. When you hire Sunrooms and More to complete your home addition project, we will provide you with a team of architects, engineers, and construction crews who will take care of all of the planning, design the structural engineering, obtain all the necessary permits, and expertly construct your new room. As a B-licensed general contractor, we are more than qualified to make your hobby room dreams a reality.
To learn more about a room addition for your San Francisco, CA home, contact us at Sunrooms N More today.